We are pleased to announce that Didactoons participates in Fun & Serious Game Festivalone of the most important video game events and conferences in Spain. You can find us from the 10th to the 12th of December in its indie studies section so that you can get to know all our projects.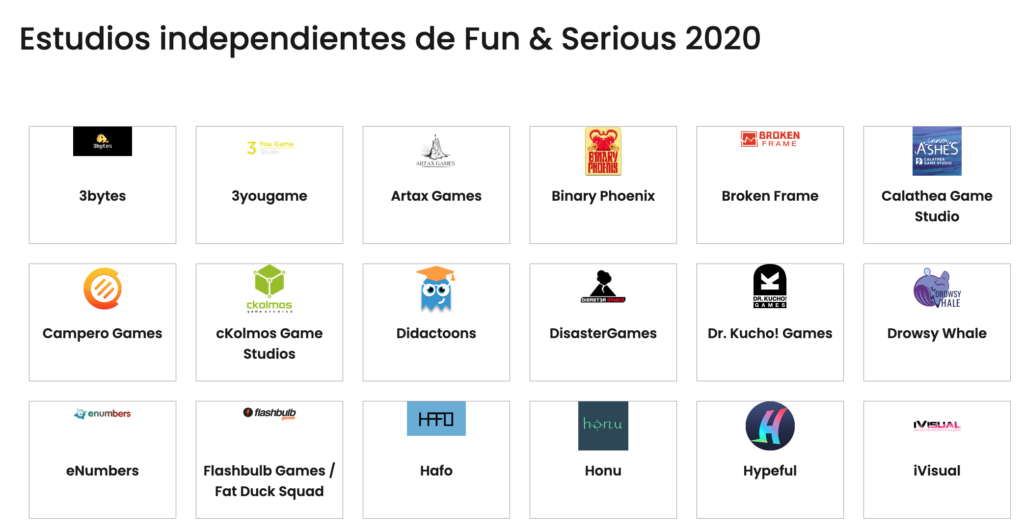 Fun & Serious Game Festival was born 10 years ago in Bilbao with the aim of recognizing the cultural importance of video games. During this time, it has been a spectacular setting for networking, attending talks and meeting great personalities from the video game industry. The 2020 edition will be different for Covid-19, as it will be held online, but it will be just as intense.
Without a doubt, it is a great opportunity to learn and grow in the company of the best speakers who will pass through Fun & Serious Game Festival. We will be there to talk about our educational videogames: MathLand, ABC Dinos, Dino Tim... and present one of our projects that will be released in 2021. If you want to come by and say hello, we'll be waiting for you at the Didactoons .