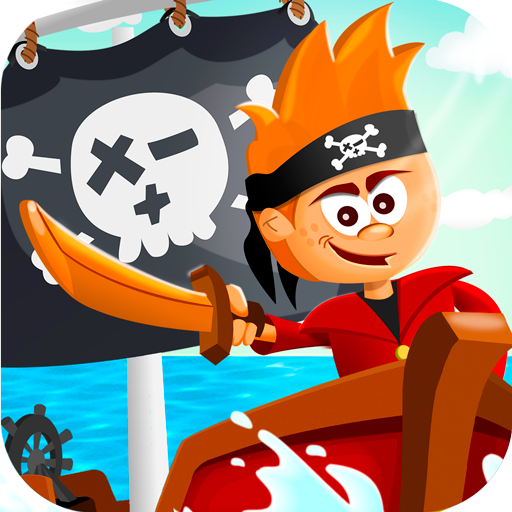 MathLand
Improve your math level in addition, subtraction and times tables while having fun with MathLand.
★ An real educational adventure★
Designed for kids from 6 to 14 years.
Try free!
GAME PLOT
An evil pirate, Max, has stolen the sacred gems and has cursed the islands filling them with obstacles and traps. Help Ray, our pirate, find the gems and restore the natural order of things. Navigate your ship through the seas to get them, but remember: you will need a spyglass to discover new islands.
Solve fun math games to get them: addition, subtraction, numbering, multiplication tables, and division. The islanders need you!
EVERY ISLAND IS AN ADVENTURE
Enjoy over 25 levels and overcome obstacles of all kinds to reach the chest where the gem is hidden. It will be a real adventure—you'll have to deal with quicksand, bewitched parrots, volcanoes with lava, puzzle games, magic doors, funny carnivorous plants, etc.
It's a real educational adventure that blends pure arcade fun and learning mathematics
It will surprise you!
Android: https://play.google.com/store/apps/details?id=com.EducaGames.MathLand
iOS: https://itunes.apple.com/app/id1304367299
Web: https://www.mathlandgame.com